Mango Peach Hand Pies
Any pie crust recipe will work for a hand pie. I like to add a bit of sweetener to mine and my secret vodka and/or vinegar trick, which I believe keeps the crust flaky, especially when I don't refrigerate it (as most people do) before rolling out! I'm impatient, but it works!

For the crust
2 ½ cups of all-purpose flour
1 teaspoon salt
1 teaspoon raw sugar or coconut sugar
2 sticks (or 1 cup) unsalted butter, cold and cut into small pieces
½ cup ice water mixed with 1 tablespoon vodka or 1 tablespoon apple cider vinegar
For the filling
1 cup chopped, semi-ripe mango
1 cup chopped, ripe peaches (skin on)
1 tablespoon plus a little extra, coconut or raw sugar
1 tablespoon lemon juice
2 tablespoons corn starch
2 teaspoons fresh lavender flowers (optional)
1 egg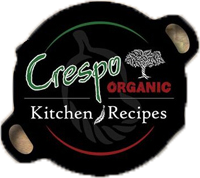 In a large mixing bowl combine the flour, salt and sugar and mix well. Add the butter pieces and using your fingers and hands, rub the butter into the flour mixture, crumbling it all until reaching a course consistency or a crumbly meal. It's important for the hand pie crust not to have any large chunks of butter so make sure you crumble all of the big chunks so that they are at a maximum the size of a pea. You can alternately use a fork or a pastry cutter, or even a food processor. Next add the water, start by adding 2 tablespoons and stirring well. Using your hands, begin to squeeze the dough into a ball, add another tablespoon of the ice water and squeeze together and push the dough onto the floured surface so that it gets pushed together and mixed via this pushing. Do this a few times, making sure not to knead or mix the dough too much. You may need to add another tablespoon of water if the mixture is not sticking together as desired.
Once the dough is mixed, divide it in half and shape each one (with as little handling as possible) into a flat disc about 1 ½ inches thick. Wrap the halves separately in plastic and place in the refrigerator for about an hour (the dough can be refrigerated for up to a week before using or frozen for future use).
Alternatively, you can skip the refrigeration step. My partner, the infamous pie maker, taught me this. He never rarely does the refrigerated part when making pies and pie crust, and his pies turn out fabulous. For the hand pies pictured we skipped the refrigerated step.
Preheat oven to 375°.
Gently mix together the mango, peaches, coconut or raw sugar, lemon juice, cornstarch and 1 teaspoon of the lavender flowers. Set aside.
Roll out dough on a lightly floured surface into a large rectangle. Cut out 5-6 individual rectangles. Mound a few spoonfuls of the fruit in the center of each rectangle. Fold the dough over and press the edges to seal, dipping your fingers in a little water to help seal. Place the pies on a baking sheet, lined with parchment paper. Brush the pies with an egg wash and sprinkle the last teaspoon of lavender flowers and a little sugar on top of them. Bake for about 30-40 minutes or until crust is golden brown. Make sure you turn the baking tray half way through for even cooking. Allow to cool and serve warm or at room temperature.