Mango (Faux) Caramel
When you caramelize Mango its natural sugars and sweetness produces a beautiful "Faux" caramel its important to use super soft, ripe mangoes that taste really good. It's hard to mess this recipe up, all that it requires is about 8 minutes of constant attention, but not much else.
A perfectly healthy snack for kids! They wont even know it's not caramel

1 cup fresh mango puree (on thinner side)
½ teaspoon cinnamon
1 tablespoon honey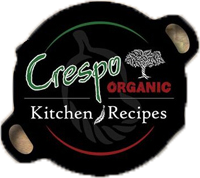 Place all of the ingredients in a small, heavy bottom saucepan o the stove and turn the burner on medium high. Allow the mixture to comet o a boil ad then gently stir for about 6-8 minutes until the mixture turns thick and caramel colored. Make sure that you do not burn the mixture. Remove from heat and allow to cool. Serve warm or cold.
In my adult version I toss in a few tablespoons cognac.