Mango Hot Wings
Elevate your game day food with out sacrificing time, serve these sweet and spicy-simple-Wings to your rowdy crowd
a quick and easy version of hot wings using mangoes to infuse a tropical blaze of flavor!

1 tablesoon kosher salt
plus 1 teaspoon
2 teaspoons cracked black peper
3 lbs chicken wings
or little drumsticks
½ cup chopped fresh Mango
¼ cup raw honey
1 fresh jalepno, deseeded (use with seeds for extra heat)
zest and juice of 1 lime
1 handful of fresh cilantro leaves
2 teaspoons cumin seeds, toasted
salt/cracked black pepper
¼ cup mescal (the smokier the better)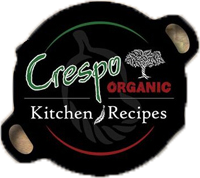 Preheat oven to 400 F
Place chicken wings on a lightly greased baking sheet and generously season them with sales and cracked black pepper. Place in the oven and bake for about 15 to 20 minutes or just before golden brown.
Meanwhile in a blender combine all remaining ingredients; fresh Mango, honey, jalapeño, lime, cilantro, cumin seeds, mezcal and 1 teaspoon of salt blended until totally smooth.
In a large mixing bowl, or mixing in two batches gently toss cooked chicken wings with sauce. Place back on the baking sheet, and bake another 5 to 7 minutes or until slightly charred.