Chipotle-Mango BBQ Sauce
Mango's naturally sweet, buttery flesh makes an excellent addition to any BBQ sauce. They add a unexpected balance that holds up to spicy, bold flavors. Its texture, especially in puree form, contributes to an even more velvety, luscious body to your BBQ sauce. Its natural sugars create an ideal opportunity for caramelization on the grill, whether you're using a gas flame, wood flames or charcoal heat.

1 large ripe mango, peeled and chopped
(About 1½ cups of chopped mango)
1-2 tablespoons chopped fresh sage
½ cup chopped yellow onion
2 cloves garlic
¼ cup brown sugar or raw sugar
2 teaspoons salt
1 tablespoon black pepper
1 tablespoon cumin powder
½ tablespoon smoked paprika
1 teaspoon dried chipotle pepper flakes
2 teaspoons smoked alder salt
½ can chipotle peppers packed in adobo sauce
(1 whole can for spicier sauce)
2 8-ounce cans plain tomato sauce
2 tablespoons champagne vinegar
Juice and zest of 1 lime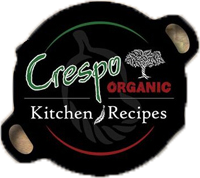 Combine all ingredients into a blender and blend until smooth.