Green Tea Mango & Cucumber Coolers
This cooling mango mocktail will refresh you on the hottest summer day. It's also flavor filled and fun!
Green Tea Mango & Cucumber Coolers

Zest of 1 lime
Zest of 1 lemon
Juice of 5 limes
1 cucumber, peeled and chopped
1 cup chopped mango
½ cup honey
handful of mint leaves
2 cups light green tea
Sparkling or Flat water for mixing
Cucumber Wheels (garnish)
For the Thai pesto drizzle
1 handful of Thai Basil leaves
1 red chili sliced thin
zest and juice of 1 lime
1 tablespoon sugar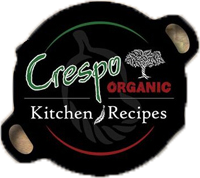 Place zest, lime juice, cucumber, mango, honey, mint leave and water in a blender and blend until liquefied. Strain and discard solids. Refrigerate until cold, a few hours. Serve over ice, mixed with sparkling or flat water with a ratio of 1:1. Place a cucumber wheel on top, drizzled with a little sweet Thai Basil Pesto on the top.
Sweet Thai Basil Pesto: In a mortar and pestle pound a big handful of thai basil leaves, few sliced or spicy red chili, zest of 1 lime, pinch of salt and a tablespoon of sugar until a thick paste forms. Mix in the juice of one or two limes and mix well.