Danish Style Mango Butter Cookies
This recipe was adapted from one of our favorite Martha Stewart recipes Danish Butter Cookies. It's a really simple and quick cookie recipe that we find to be very adaptable to creating unique butter cookies that are crispy and flavorful. We tried a lot of interesting combinations with mangoes; adding fresh lavender, minced ginger and even ground cardamom. We think you should definitely experiment with this recipe that's very forgivable. The outcome was always a great flavored cookie!
Try sprinkling lavender citrus sugar on top for a fun addition. Just mix lemon zest, chopped lavender petals with a little sugar, mixing it up with your fingers.
Danish Style Mango Butter Cookies
Adapted from Martha Stewart

2 sticks (1 cup) salted butter
½ cup mango puree
1 cup powdered sugar, sifted
Pinch of ground cardamon
½ teaspoon vanilla extract
1 egg, beaten
2 ¾ cups flour
½ teaspoon salt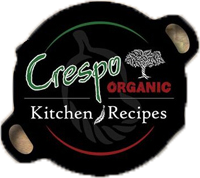 Preheat oven to 350degrees F.
In a stand mixer, whip the butter, mango, cardamom and powdered sugar for a few minutes on medium speed until its light and fluffy. Add the vanilla and beaten egg and mix another 10 seconds until combined. Slowly add the flour a little at a time while the mixer is on low speed. Add the salt in the early stage of this process. Once the mixture is combined and smooth like a thick batter, turn off the mixer and transfer the dough to a pastry bag fitted with a round -wide mothed tip.
On a baking sheet, lined with parchment paper, pipe batter into rings (or whatever shape you want.) We tried to make mango shapes but our artist skills were lacking and we got blobs, but they tasted great!
Place in the oven and bake for about 15-18 minutes or until golden brown. Remove and let the baking sheet cool on racks until the cookies are cooled completely.