Vegan Mango- Dulce De Leche
This oven baked caramel technically a Dulce De Leche is basically caramelized milk-jam. Vegan and low in sugar, this is a healthy, tropical indulgence.
Vegan Mango- Dulce De Leche

1 can (14 oz.) Coconut cream
1 cup Mango puree (on the thinner side)
¼ cup raw coconut sugar or 2 tablespoons honey
½ teaspoon vanilla
½ teaspoon salt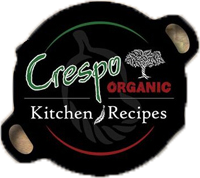 Pre heat oven to 425 F
Whisk together the coconut cream, Mango puree, sugar, vanilla, and salt until smooth. Pour the mixture into a small glass baking dish. Cover the smaller baking dish with the Dulce De Leche mixture aluminum foil. Place the glass baking dish in another larger baking dish or baking sheet with high sides pour hot water in the outer baking dish until it's about halfway up the sides. Pop it in the oven for about 1 ½ hours. Checking on it at the hour mark every 15 minutes until it's a golden brown, amber color. It should smell caramelized but not burnt and be thick and a pudding like in consistency. Once its reached your desired hue take it out of the oven and stir until smooth.
Store in the refrigerator for up to 3 weeks. Reheats well.
Coconut cream instead of coconut milk keeps this thick and rich.