Vanilla & Mango Cupcakes
Cupcakes are fun for any occasion and can be made quickly. Adding a little mango puree to vanilla cupcakes gives them a sweet tropical feel.
Add mango puree to your favorite cupcake and frosting recipe for a tropical flare!

For the cupcakes:
1 ½ sticks of butter (12 tablespoons), room temperature
1 cup sugar
2 large eggs
3 tablespoons thick mango puree*
2 teaspoons vanilla extract
1 cup of milk
2 ½ teaspoons baking powder
¼ teaspoon salt
2 ½ cups flour
For the frosting:
8 ounces cream cheese, room temperature
1 stick (8 tablespoons butter)
3 tablespoons thick mango puree*
2 teaspoons lime, lemon or orange zest
1 ½ cup powder sugar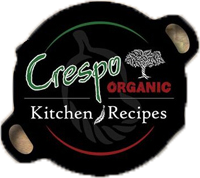 For the cupcakes:
Pre Heat oven to 375 degrees F. Grease a cupcake pan or two depending on what size you are using. You can also use cupcake papers or reusable silicon cupcake holders.
Cream together the butter and sugar in mixing bowl or kitchen aid mixer fitted with the paddle attachment until fluffy. Add the eggs one a time with the mixer running. If you are doing it by hand, add one egg at a time and mix well in between. Add the mango puree, vanilla and milk and continue to mix until smooth, just about a minute or two if mixing by hand. Mix together the baking powder, salt and flour in another bowl. Slowly add the flour mixture to the liquid 1-cup at a time, while either the mixer is continuously mixing at low speed. If mixing by hand, pour in one cup at a time and mix well in-between each. Use a spatula to make sure you get all the flour mixed up that can stick to the sides and bottom of the bowl. The mixture should be smooth and creamy when mixed fully. Make sure not to over mix as an over mixed batter can get dense.
Place in the oven for 20 minutes or until the cupcakes are golden brown and a knifes-edge inserted in the middle comes out clean.
Remove from cupcake pan and allow to cool completely before applying the frosting.
For the frosting:
If you like a lot of frosting on your cupcakes, you can double the recipe.
Its best to use a mixer for most cream cheese and butter based frosting recipes, but it is possible to do by hand and just takes a good amount of muscle as well as a great deal more time than the mixer method.
Mix together the butter and cream cheese until they are well mixed and fluffy-creamy. Add the mango puree and mix some more, until all the mango is fully incorporated into the mixture. Add the powered sugar and mix well. Depending on how thick your mango puree is you may have to add about ¼ to ½ cup more powdered sugar to get a thick frosting consistency.
Frost and eat the cupcakes. Some like to pop the frosted cupcakes in the refrigerator after frosting for about ten minutes to get the cream cheese frosting a little stiffer!