We give mangoes, they make magic!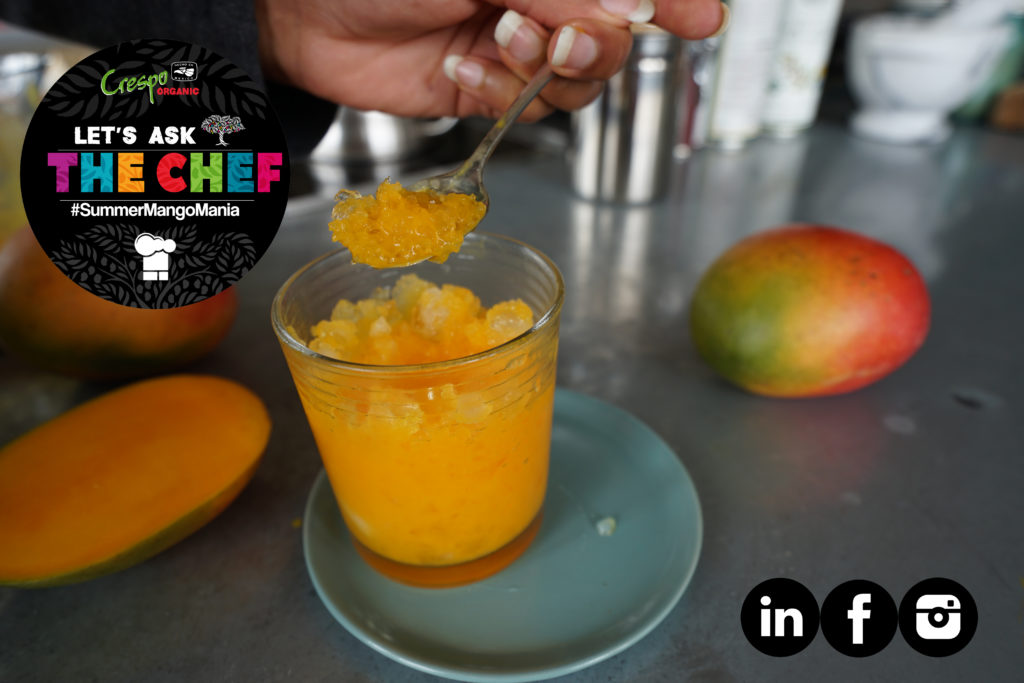 Time: 6:00 pm - CST
TIME:
6:00 PM CST
LOCATION:
(Virtual Event) Crespo Organic Instagram & Facebook
DESCRIPTION: Let's Ask the Chef!
Every Wednesday throughout Summer Mango Mania we will share #MangoJoy from some of our favorite Chefs and Mixologists. We give them some mangoes; they make mango magic. It's the purest kind of joy there is.
We cover a wide spectrum of cuisine and expertise with this summer's chosen chefs and mixologists and every Wednesday you get to learn who they are, how they got where there are and what they made with our mangoes!
Nissa kicks off the series herself on Wed June 21st. She will announce the featured chefs and mixologist for the month of July and give you insight into her own culinary story.
She will also pull out the BBQ and the smoker and give you some of her best tips for using mangoes for making summer BBQ magic!
RECIPES/IDEAS FEATURED: Sweet, sour, salty, bitter, umami !