Mango Pickle Relish
Hot dogs and brats enjoy rather simple condiments; typically relish, onions and mustard, maybe ketchup and not much else. In the Crespo Kitchen, pickle relish is a must on BBQ brats and hot dogs and the idea of adding mangoes to a homemade simple relish seemed like it would be a genius pairing or totally gross. It turned out to be genius!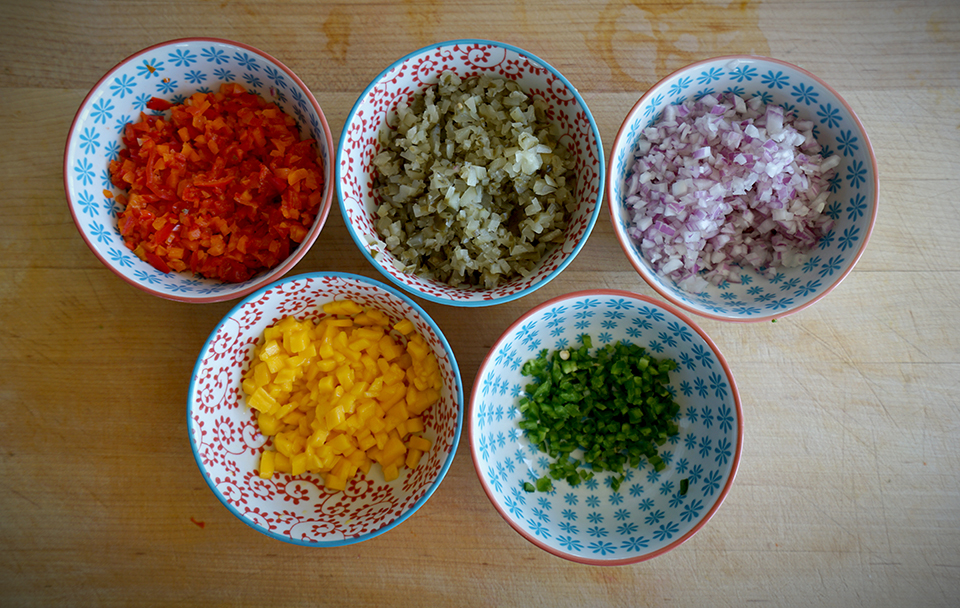 The recipe is simple to prepare and using only a few ingredients. The addition of mangoes add a little sweetness to the relish without adding obscene amounts of sugar as a lot of store bough relishes have.
Once tried, this recipe is hard to resist on those hot summer days when you fire up the BBQ.
Make sure all the ingredients are chopped fine and uniform, this will contribute to an optimal texture and consistency, which is very important in a relish.

1 tablespoon sugar
1 teaspoon salt
¼ cup champagne vinegar
½ cup chopped fine dill pickles (Bubbies Kosher Dill is what I used)
½ cup chopped fin, red onions
¼ cup chopped fine, jalapeños
¼ cup chopped fine pickled red-cherry peppers
¼ cup chopped fine fresh mango (make sure you use one that's not overly ripe)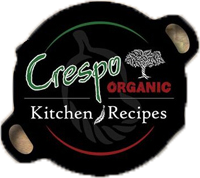 Whisk together the sugar; salt and a small mixing bowl until all the sugar dissolves. Add the remaining ingredients and gently mix until all of the items are comingled nicely.
Let the relish set for at least 30 minutes at room temperature. You can toss it in the refrigerator after if you like your relish cold.
*You can find the pickled cherry peppers on the fresh olive bar of most retail grocery stores or you can find them bottled near the olives.