Mango Matcha Popsicles
If you are looking for clever ways to incorporate more matcha into your life and love popsicles, this recipe will be your new summer favorite. Perfect for a quick snack and totally sugar free and vegan!

1/2 teaspoon matcha powder
1 cup full fat coconut milk
1 teaspoons honey, plus one more teaspoon for the mango layer
1/2 cup fresh chopped mango
¼ cup water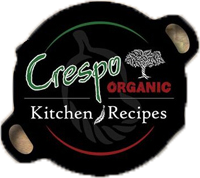 Choose the popsicle molds of choice. The recipe should yield about 10 -12 normal sized popsicles. In a blender combine the matcha, hot water, ½ cup of the coconut milk and 1 teaspoons of honey and blend until totally combined and creamy. Set aside in a glass measuring cup or easy to pour cup. Clean your blender and combine the mango, water and remaining ½ cup coconut milk and teaspoon of honey and blend until smooth and creamy. Also set aside in a glass measuring cup or easy to pour cup. Starting with a mango layer, pour a portion in the bottom of each popsicle mold. This recipe yields 3 layers of each flavor.
Place the molds in the freezer for about 10 minutes in between each layer, before adding each of the next layers. Once your layers are complete assemble the tops of your popsicle molds and insert your popsicle sticks.
Freeze popsicles for at least 6 hours before eating!