Mango Bulgogi
A sweet, seasonal "riff" on the classic Korean grilled beef dish made with shaved fresh pear as a meat tenderizer and natural sweetner. Our version utilizes the powerful meat tenderizing qualities of the mangoes while highlighting it's natural sweetness. We like the pan method for a quick weeknight meal ,but you can also marinade the entire steak and grill it for a more traditional recreation. It's excellent serviced with rice and don't be afraid to try it with cauliflower rice, that's our favorite.

1 -1/2 pounds of flank steak
½ cup of chopped mangoes (chopped really fine)
3 garlic cloves, peeled and chopped fine or grated using a micro-plane zester
1 tablespoon freshly grated ginger ( skin removed before grating)
1 fresh red chili pepper, deseeded and chopped fine
1 teaspoon freshly cracked black pepper
2 tablespoons red pepper flakes in oil
2 tablespoons hoisin sauce
2 tablespoons sesame oil
¼ cup tamari or soy sauce
6-7 cleaned and trimmed scallions or green onions, sliced thin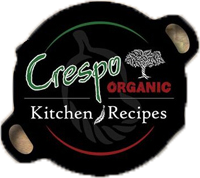 Cut the steak slices, making sure to cut across the grain of the meat. Make the slices as thin as you can and then cut them into shorter strips, about 2-3 inches long. In a large mixing bowl, combine all of the remaining ingredients, except the scallions or green onions and mix well. Place the meat in the bowl of the marinade mixture and cover generously with the sauce. Place the bowl in the refrigerator and allow to marinade about 30 minutes.
Heat a large cast iron pan to high heat. Add the slices of meat to the pan a few at a time, lying flat until all the pieces are in the pan. It will be a tight fit. Allow to cook on each side until they are slightly brown on each side, just a few minutes. Once the majority of the meat is slight brown and beginning a slight caramelization, you can begin to stir the meat constantly. Adding any leftover marinade into the pan as well at this time. Cook the meat about 10 -15 minutes longer or until desired doneness. Take of heat and serve over rice with steamed broccoli and garnished with sliced scallions of green onions.