Our social media maven spills give us a daily dose of varietal
mango-ed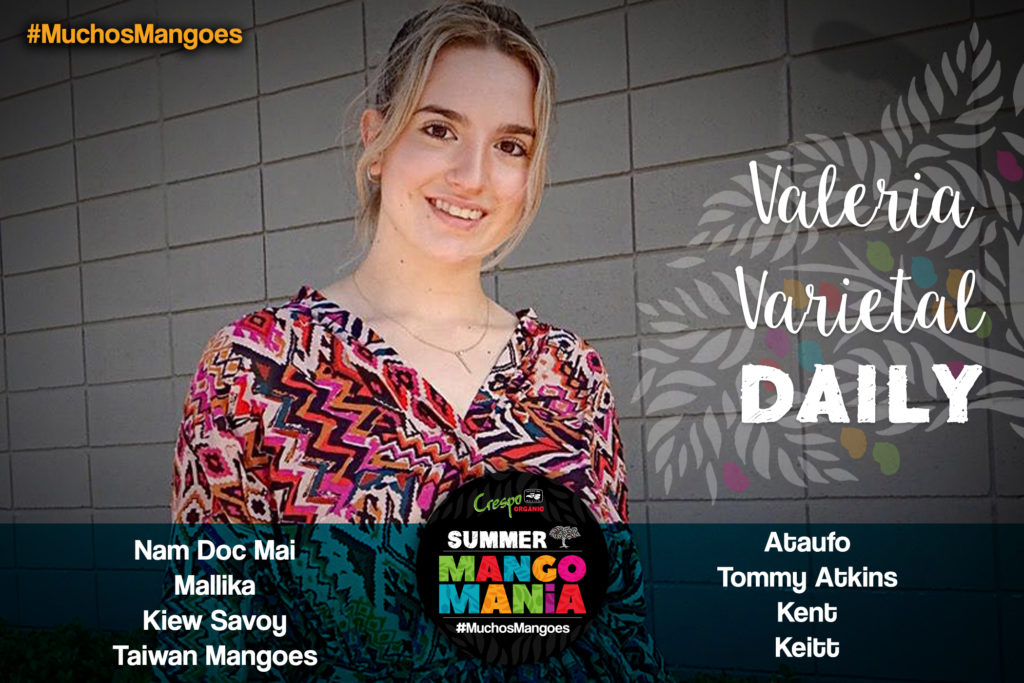 Time: - CST
TIME:
Daily/Varies (she's busy!)
LOCATION:
Virtual Crespo Organic
Instagram
&
Facebook
(@CrespoOrganic)
DESCRIPTION: Valeria Varietal Daily!
Everyday throughout the month of July our social media maven Valeria gives us juicy information and sweet tips that are varietal specific, so you can make the most of the #MuchosMangoes we offer! You will find her mango-ed on all social media channels!
Message her on our IG with any varietal questions, tips or suggestions.